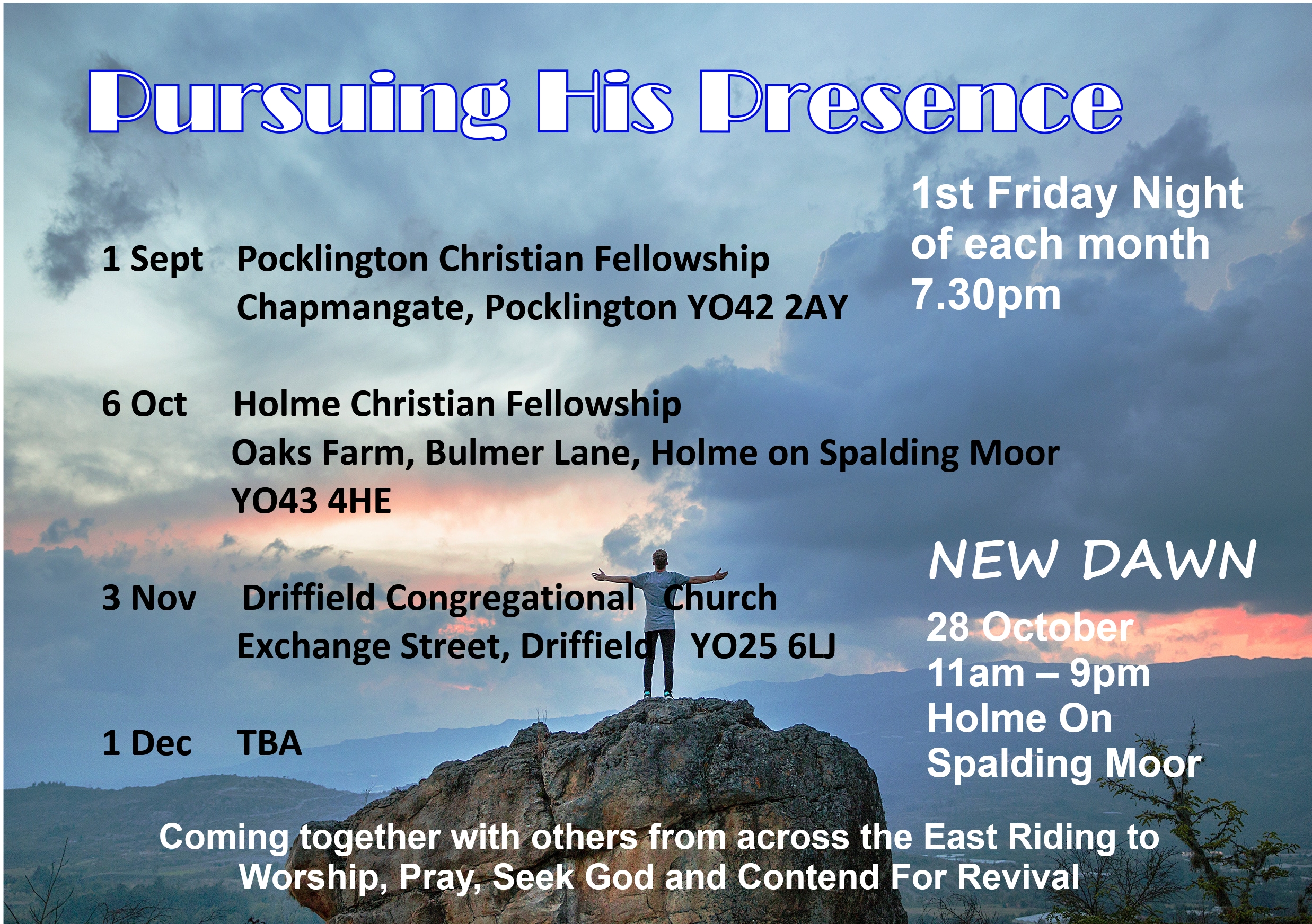 Pursuing His Presence is a regional movement of a dozen or so churches from across the East Riding who come together regularly to worship, pray, seek God and contend for revival.
There is a monthly meeting on the 1st Friday evening of each month, along with regular local meetings in Driffield, Bridlington, Beverley, Bainton and Hutton Cranswick.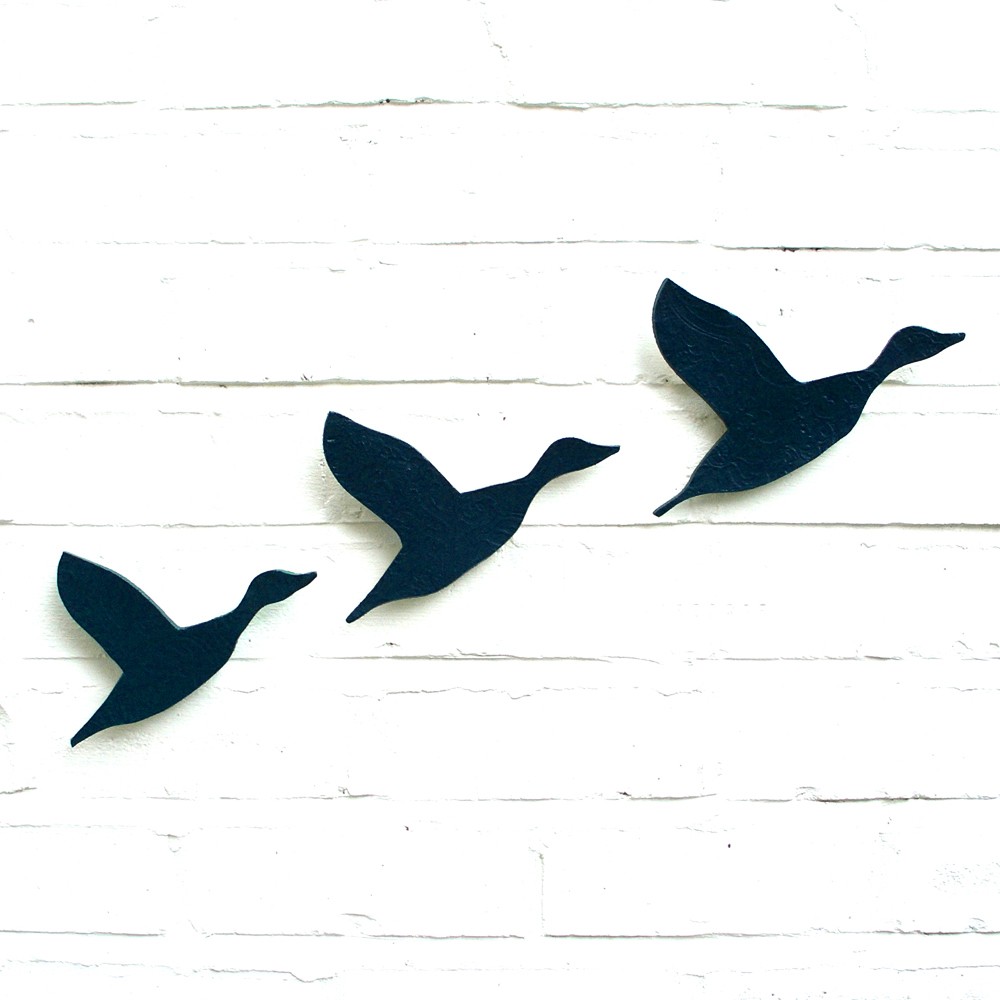 There are regular opportunities to meet with Christians from across the town to pray: Wild Geese – Partners in Strategic Prayer We aim to encourage each other and pray as we 'stand in the gap' for our area and the communities in which we live. Flying Ducks is monthly on a Saturday morning. Contact Jill Walker (tel 07932612533) for more information.