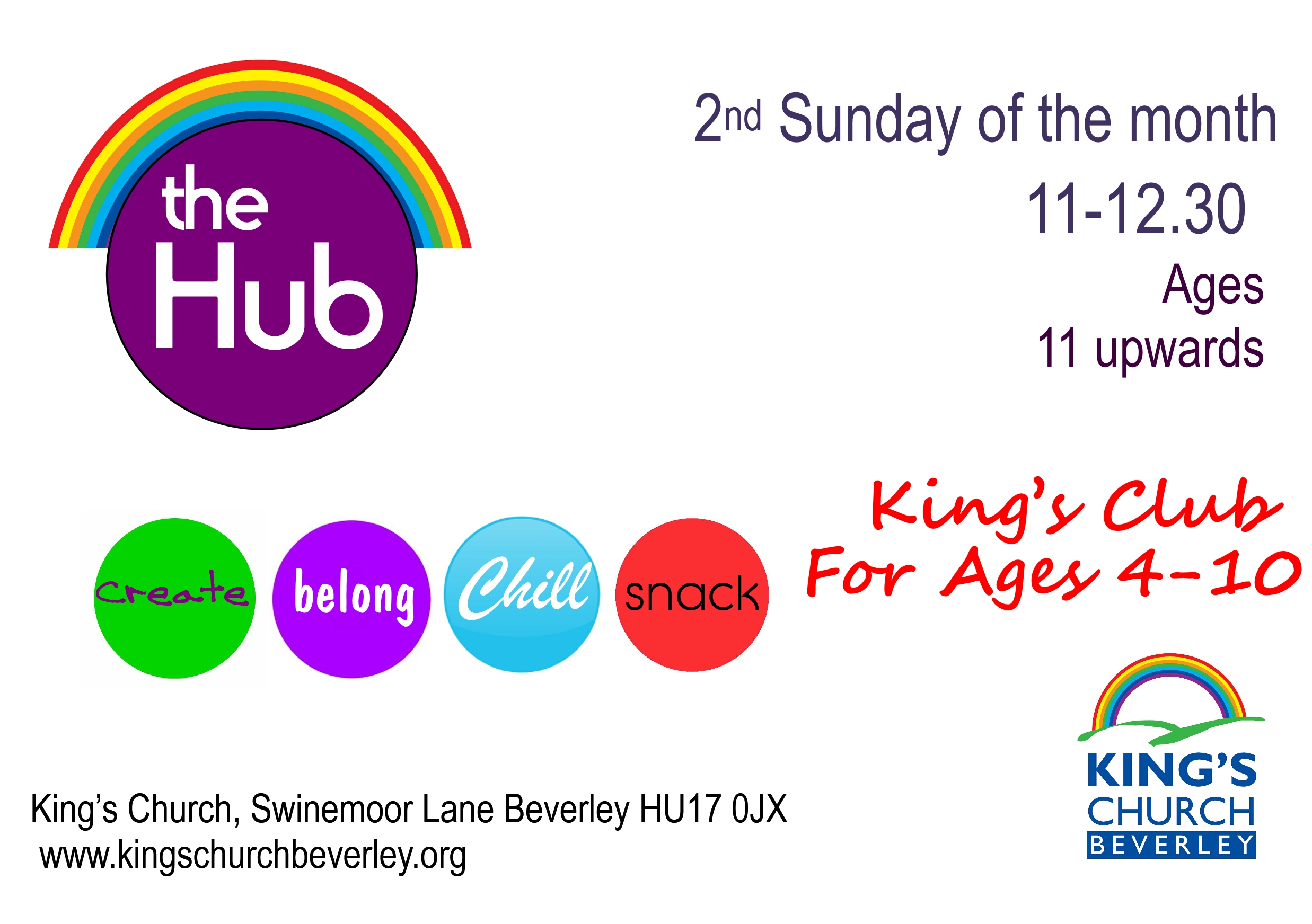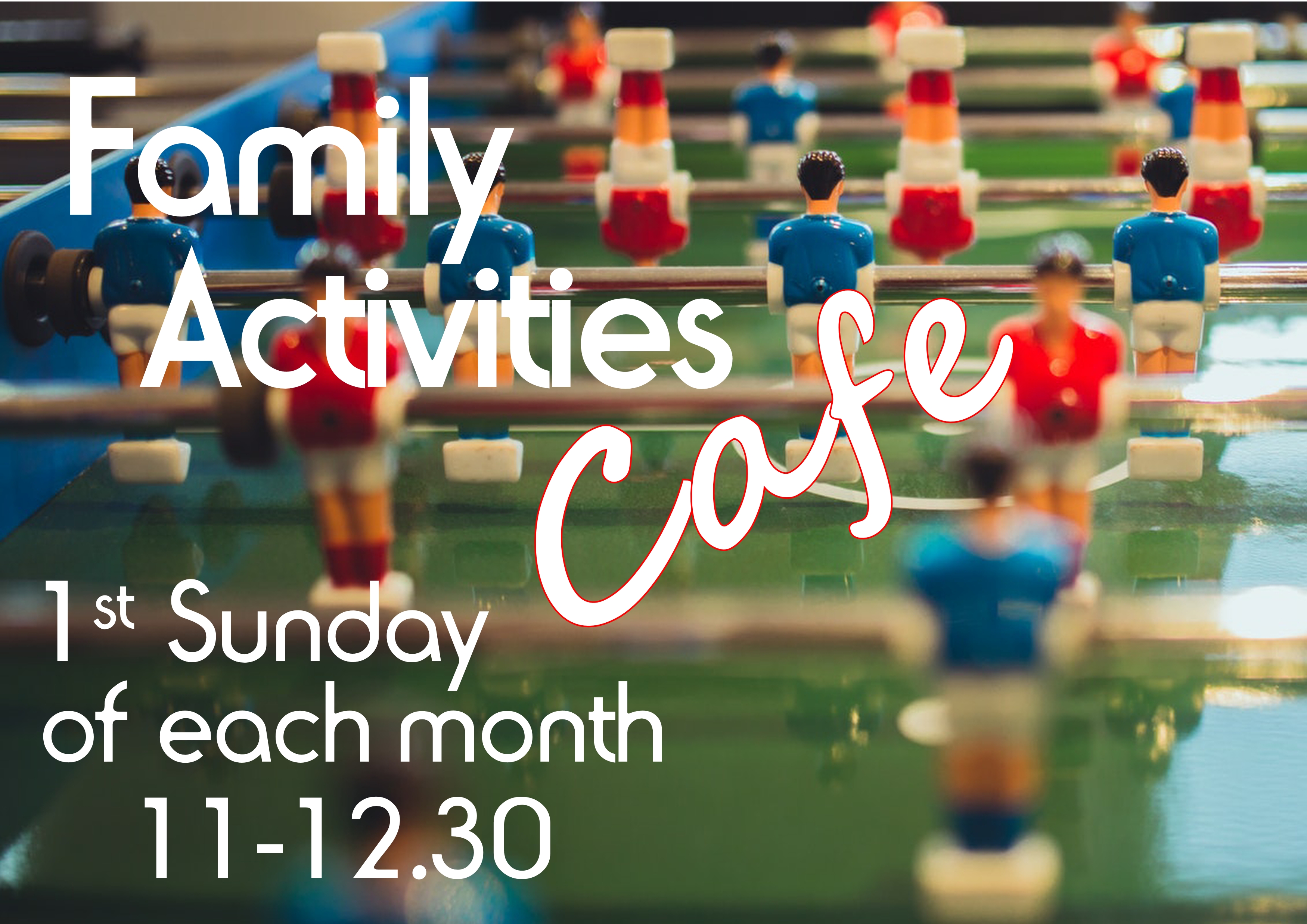 "The Hub" is a space for youth to come and chill, make friends, be creative and be themselves!
Led by a team from King's church there's an art zone, games zone and an area to relax and chat about topical issues.
Snacks available!
The "Families Activities Cafe" is an opportunity for kids and parents to have fun together or just chill and relax.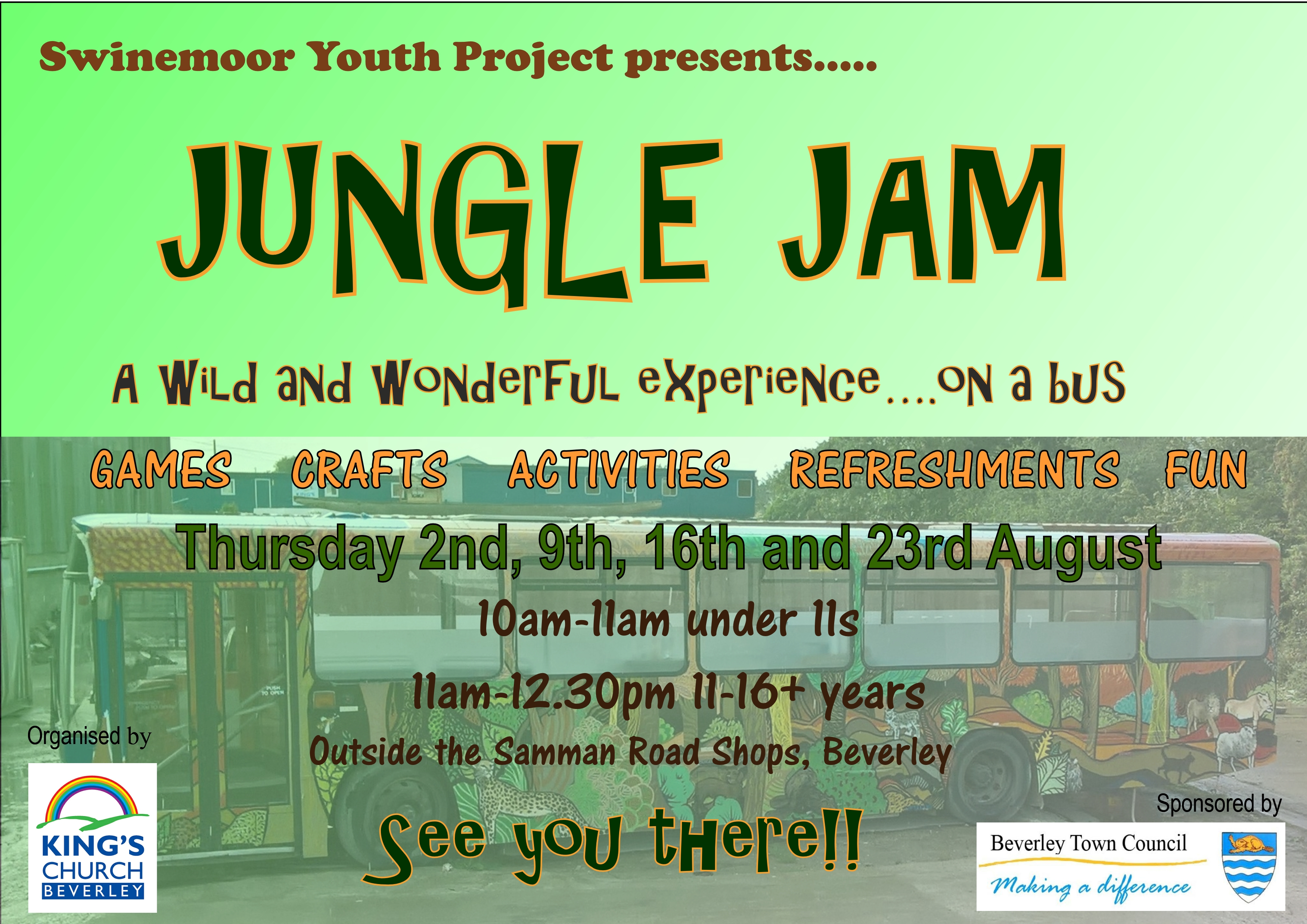 This Summer, we are bringing a single decker bus converted as a mobile youth centre to Beverley's Swinemoor estate in a bid to help provide something exciting for kids to do in the summer holidays! After reading about the problems of young people on the Swinemoor Estate, Rev. John Beynon, the minister of Beverley's King's Church decided to do something about it. "I used to live on that estate myself", said Rev. Beynon, "so I know from personal experience that when kids are bored and have no-where to go, they can easily start to cause trouble! Thanks to a grant from Beverley Town Council, we are now able to start running a weekly club for them during the holidays".
The bus will be on the Swinemoor estate for the first four Thursday mornings of August, running sessions called "Jungle Jam", a reference to the bus' unusual appearance. Painted in a dramatic splash of bright colours, the bus was decorated by local artists to depict a forest scene, with an array of wild jungle animals peering out between the trees. The jungle theme, as well as catching people's attention, carries a hidden message. For some people, their experience of life is that "It's a jungle out there"! The bus aims be like a peaceful clearing in the jungle where the young people can gather together, meet with others like them, take part in the activities there and enjoy themselves! On the inside of the bus, the normal seats have been removed to make way for tables and chairs, a coffee bar, a football table, bean bags and a multi-activity area. Each Thursday morning, the bus will park up outside the shops on the Swinemoor Estate between 10am and 12.30pm. The first hour (10-11am) will be a multi-activity session for primary school children. Kids and their parents can enjoy themed activities like craft, games, stories, puppets and music. Then, from 11-12.30, the bus will become a drop in youth centre for secondary school kids, where the teenagers can hang out with their friends, chill, chat, enjoy a drink and snack and, if they want, take part in themed games and activities designed for their age group. All activities are free of charge, and will be run by a team of qualified and DBS checked staff and volunteers.
If the bus project proves to be popular, the team from King's Church hope to provide regular youth activities for the estate throughout the autumn. They hope to use the bus as a weekly after school club for teenagers. In addition, they plan to start a regular youth club for teens as well as an activity session for primary school children at their new, purpose built youth facility, located just a stone's throw from the estate, on Swinemoor Lane, (next door to Aldi).