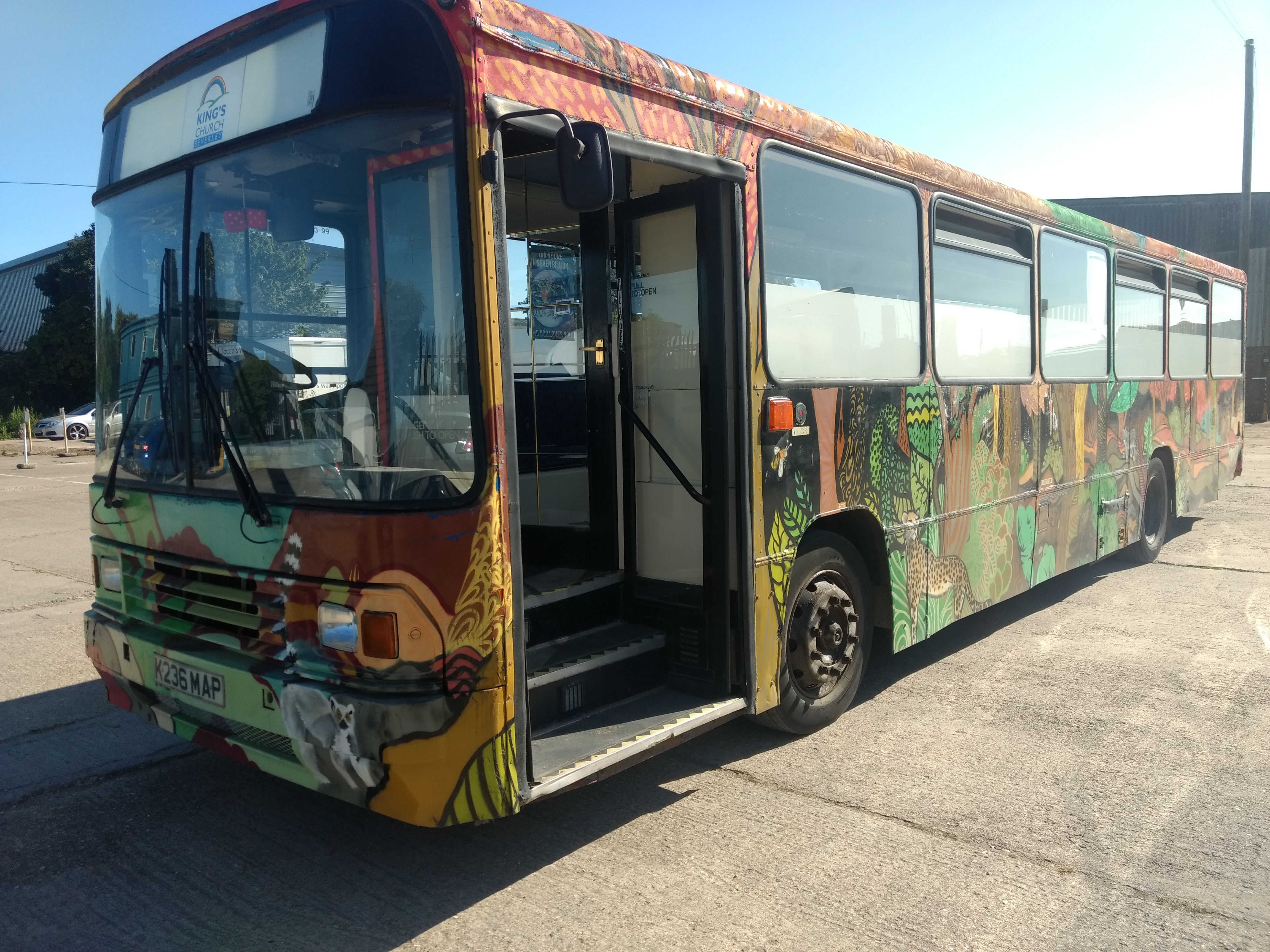 The King's Bus has been running a successful weekly after school's club since May 2018 in the heart of Beverley's largest council estate. The bus parks on the green, which by the central shops and near to the local primary school on the Swinemoor Council Estate in Beverley. It attracts over 30 kids per week, with ages ranging from 3 – 15.   It has also run a successful holiday club over the summer with a weekly attendance of around 50 young people and their parents.  The holiday club also provided a varied packed lunch once a week for up to 50 kids.
Activities on the bus
The bus provides a flexible space that can be set up for a wide variety of different activities. Where possible, we park the bus alongside a green or safe paved area which can be used for outdoor activities when the weather is good. Activities we run on the bus include;  Board games, Arts and Craft, Sports, including Table football, Table Tennis, Croquet, Archery, Petanque, Swing ball, Quoits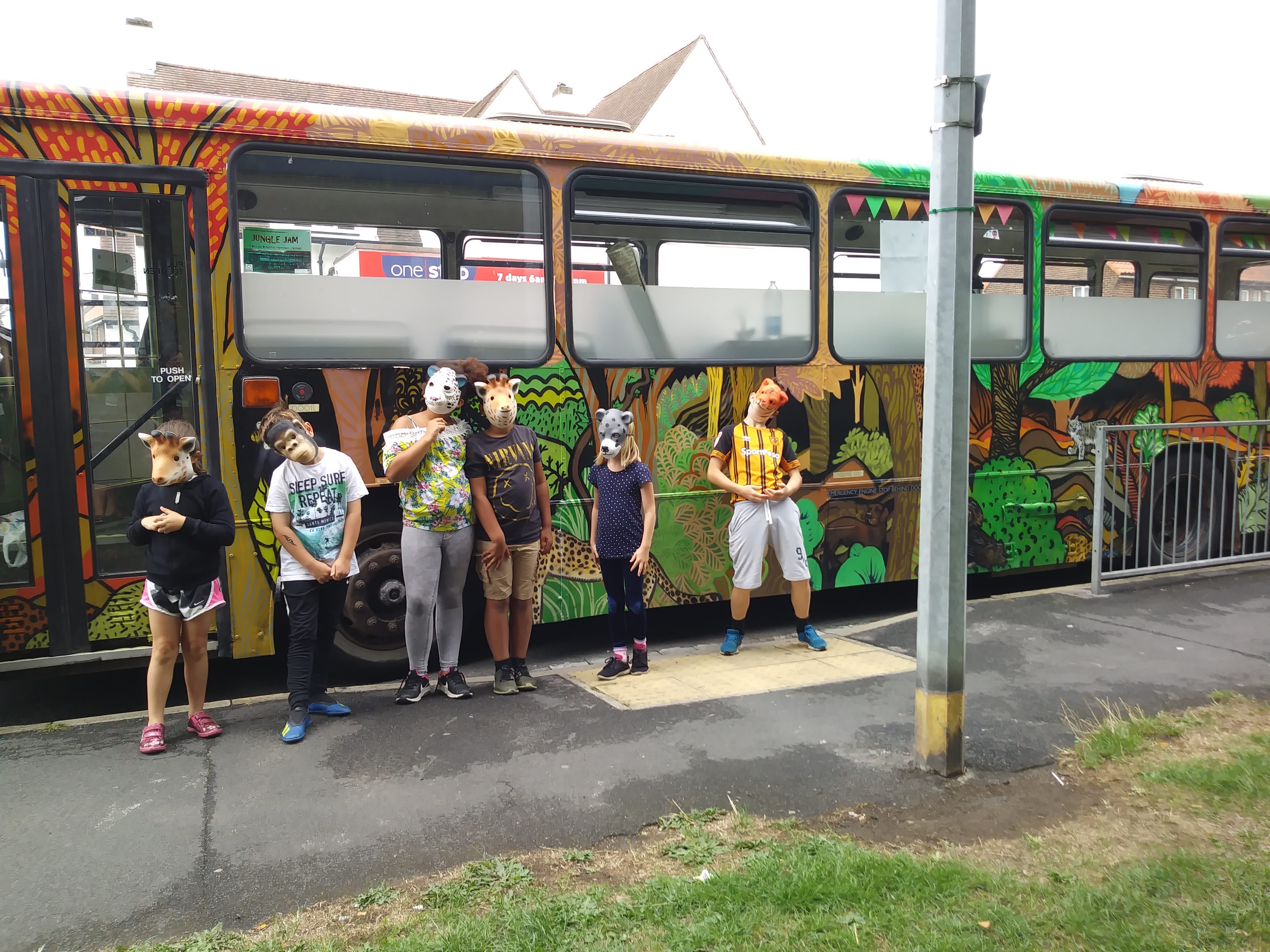 The project aims to engage young people in positive, recreational and educational activities, along with the possibility of life-skills mentoring by suitably trained staff.  It aims to meet a need for a safe and accessible place for young people to go and so reduce the numbers of youths gathering on the streets. This contributes towards addressing the local residents concern in relation to crime, violence and intimidation. It is also envisaged that activities and conversations will help to address issues such as self-harm, family breakdowns, mental health issues and violence, gangs and poverty.  The team aim to help the participants find a sense of personal well-being and community responsibility as well as nurturing talents in sports and arts.
Our aim is to take King's Bus into other local rural areas to offer the same activities and support to young people and families.
Away from the bus, the King's Church site has been partially equipped as a youth zone.  It has facilities for art activities, music, table-tennis, table football and a pool table. There are seating areas with computer games available.  We run a kid's club every Sunday morning 11am-12.30pm for ages 2-15.