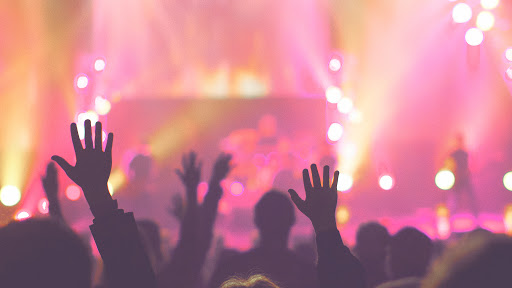 At 10.30 each Sunday Morning, you will be able to watch a specially made 30 minute service, with worship, prayer, Bible readings and short inspirational preach on this page.
Sunday May 24th.
My Source. Drinking the best water you've ever tasted. Finding Jesus' living water and living a joyful life through the Holy Spirit.
Click HERE to view
Previous week's services are listed below.
Sunday May 17th.
Psalm 92. "Flourish".
During this lock down period Is your life drying up and shrivelling? Or are you flourishing, now more than ever? Rev. Dr. Jill Walker outlines some keys as to how your life can flourish even in the most difficult of times.
Click HERE to view
Sunday 10th May.
Psalm 130. "A Road map from despair to hope". Rev. John Beynon asks; have you ever been stuck in the depths of despair? In Psalm 130, the writer laments the depths of his current trouble, but then gives us a road map from there to a place of hope, confidence and peace.
Click HERE to view
"Reunited". Sunday 3rd May. Jesus asks Peter, "Do you love me?". Dr. Jill Walker, pastor at King's Church Beverley takes a fresh look at the story of Peter being reunited with Jesus after his prolonged time of distancing himself.
Click HERE to view. Available from 10am on Sunday
"The Power of Hope" – Sunday 26th April.
Former King's Church leader now missionary Steve Sleight considers the power of hope and helps us to see how God wants to give us hope in the midst of any crisis.
Click HERE to view. Available from 10am on Sunday.
"The power of Daniel's daily devotion" – Sunday 19th April.
Continuing his series on the book of Daniel, Rev. John Beynon looks at the well-known story of Daniel in the lions' den, and sees how Daniel's life-pattern of daily devotion gave him the spiritual strength he needed to overcome that crisis.
Click HERE to watch (available on Sunday from 10.00 am on Youtube
Join us for our Easter Celebration at King's Church Beverley. Hear what Easter means to different members of the King's Church family, enjoy live worship, testimony and an Easter meditation. Plus, could Jesus have really risen from the dead?
click HERE to watch on Youtube
"What is God doing in this time of confinement?" by Dr. Jill Walker. Sunday 5th April is entitled Click HERE to watch
"Lift up your eyes", by John Beynon, from Psalm 121. Sunday 29th March. Click HERE to watch

"Living in Peace in the midst of a crisis". John Beynon. Sunday 22nd March